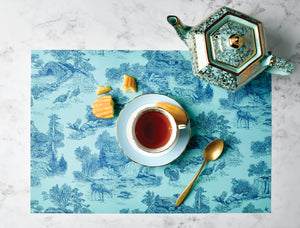 Who we are
Brook Isle is a modern home décor brand with a vintage soul. Our mission is to provide customers with special collections of original, limited edition ad well-crafted treasures that express individuality and creativity. Rachel Caldwell created Brook Isle is 2019 to offer a line of home décor and accessories based on her unique illustrations of wildlife, botanicals, folk art, and other subject matter. Applying a technique inspired by Victorian etchings to give images a vintage flair, she applies color and unexpected detail to render them with a modern sensibility. The result is an elegant and eclectic collection of products based on superior, original art. Brook Isle products are for discerning buyers who have a strong sense of aesthetics and personal style, want to express their individuality and creativity with unique items to use, display, and gift to others, appreciate the nostalgic and the role of a vintage look within a contemporary lifestyle, and greatly value originality and quality craftsmanship.
It's about the art
We are inspired by how art was made over 100 years ago during an era where things were not commonly massed produced—think etchings on metal and detailed pen-and-ink drawings. This was art that took real time and talent to make. Art made with someone's actual hand, not a mouse. Art that was (and is) stunningly beautiful and not rushed to market. Now take that philosophy—that super authentic art—and put it on beautiful fabric and museum-quality paper. This is what the Brook Isle brand is all about. It's about the art because we all deserve better.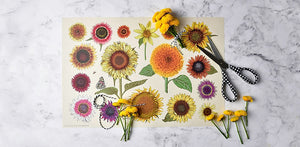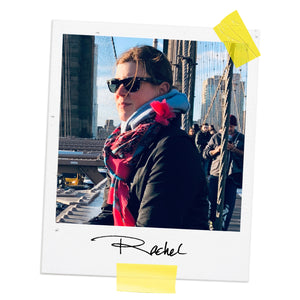 Our Creative Director
Rachel Caldwell
Rachel Caldwell, our founder and creative director, spent many years lending her illustration talent to top brands all over the globe. Today, she leads all creative aspects of the Brook Isle brand including wood accessory design. Rachel is a 20-year veteran of the fine art and graphic design industries and holds a B.F.A. from Kutztown University of Pennsylvania. She is also an award-winning children's book illustrator and amateur carpenter. Rachel brings a love for both the realistic and the surrealistic and ushers in a polished, old-world ease with a refined, eclectic approach to color.
In-house Artist
Alex Norman
Alex is from the UK. Inspired by traditional etchings, Alex has an adoration for the vibrancy and diversity of nature and its many intricate forms, patterns and textures. When we met Alex several years ago, we were stunned at the gorgeous texture and detail in his works. Alex has been illustrating full time since leaving school at the age of 16! We recently asked Alex to describe his passion for art. Alex said, "As far back as I can remember, art has been the air in my lungs and the voice in my noisy brain. I'm deeply engrossed and besotted with art." You can see Alex's work across many Brook Isle products including tea towels and various stationery. You can also view more of his work on his official website here.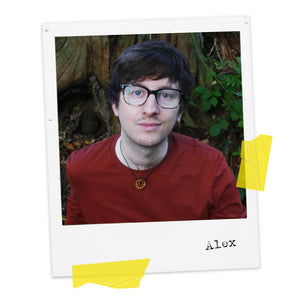 artist
Erin Fitzgerald
Erin specializes in scientific and botanical illustration and feels there is something precious and eternal about the natural world. Delicately rendering its intricate detail satisfies her natural urge to create, analyze, and organize. It is a perfect marriage of her type-A personality and artistic spirit. Erin hails from sunny Southern California, but currently resides in swampy historic Savannah, Georgia, where she graduated from Savannah College of Art and Design with a B.F.A. in Illustration. A quote from Erin: "Art has long been my reason and my identity. Everything in my life is inextricably tied to my infinite urge to create. It is my bread and butter, my passion, my constant challenge, and my lifelong commitment."
artist
Matthew Leake
Matthew is an illustrator and designer living in Pottstown, PA with his wife and two daughters. His work has appeared in Communications Arts, Society of Illustrators, American Illustration, and The 3x3 Illustration Annual. Past clients include The Wall Street Journal and The Washington Post. Matt works in various media and applies multiple techniques but feels most at home creating scratchboard engravings, ink drawings, and monotypes.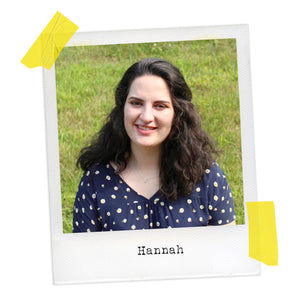 Artist
Hannah Vannoy
Her passion for art and design began at a young age, but Hannah's desire to make it a career started early in college. Hannah began to teach herself hand-lettering during her free time by researching and practicing a variety of styles. Eventually, she switched from a major in psychology to graphic design. She earned a BFA in Graphic and Interactive Design from West Chester University in Pennsylvania. Hannah pulls inspiration from illuminated manuscripts, old handwritings, and antique posters. There are endless styles of hand-lettering and calligraphy, and the craft allows for incredible creativity in a niche art category that many people don't know much about even today. Currently, Hannah works as a digital and print graphic designer but continues to learn, practice, teach, and create using the traditional art styles. When she's not working on art, she enjoys traveling and exploring the greater Philadelphia area with friends and family. Visit Hannah's portfolio here.